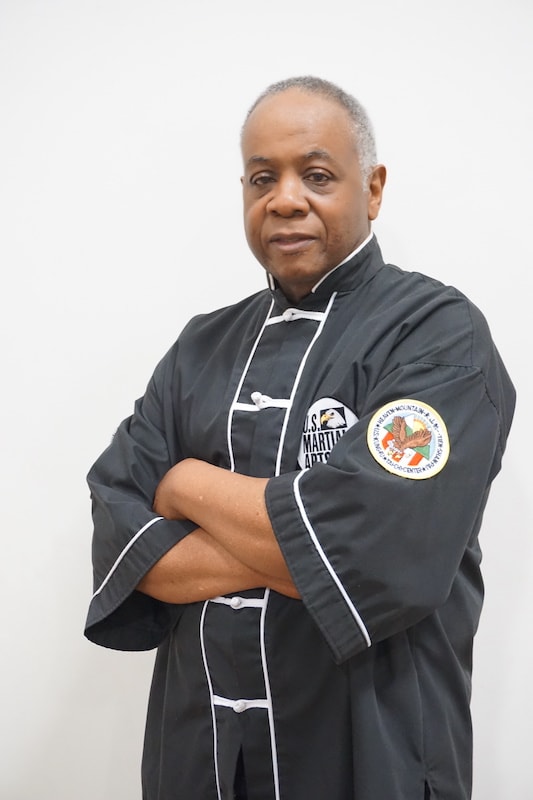 Shifu JR Brown
Shi Fu J.R. Brown was born in 1950. He is a 66th-generation Tien Shan Pai disciple and senior student of the late Master Joe Dunphy.
Shi Fu J.R. Brown started his journey in Tien Shan Pai in 1986 under his teacher Master Joe Dunphy and obtained the rank of a 3rd-degree Black sash. Shi-fu J.R. Brown (Co-founder) resides on the Board of Directors, Assistant program director, and instructor at IFCMA. Shi Fu J.R. Brown helped establish IFC Martial Arts as a non-profit organization and is instrumental to IFC's Operations and martial arts programs.
He has been a practitioner of the martial arts for over 30 years. He has supported the international Kuo Shu Tournament as a volunteer and competitor since 1994. Shi Fu J.R. Brown earned numerous medals in open-hand forms, two-person sets, and light contact fighting. Has coached both the US Martial Arts competition and Lei - Tai teams.
Shi Fu J.R. Brown is a graduate of Savannah State College with a B.S. degree in Electrical Engineering.
In addition to his many physical accomplishments, he is well known in the International Chinese Martial Arts community for his years of judging and refereeing at the International Kuo Shu Championship Tournament Since 1999.
Certifications and Awards:
Earned 3rd-degree Black Sash
USKSF National Certified Judge - Level A
ITSPA Certified - Instructor
TWKSF Certified Referee – Level B
Official Citation from the Senate of the State of Maryland for Kuo Shu
Numerous USCKF Recognition and Appreciation Certificates